The 10th International Exhibition of Fabrics and Accessories for Garment Production Textile Salon will be held at Afimall in 2 flows:
30-31 August 2022 – Made in TURKEY (factories from Turkey)

1-2 September 2022 – Made in GLOBAL (factories from Europe and Turkey)
The previous exhibition of fabrics Textile Salon was successfully held in February 2022 in Moscow City.
It had the record number of specialists in amount of 6372 visitors. Significant regional interest was shown. The visitors attended the exhibition from 80 regions and from all 8 federal districts of Russian Federation and the CIS countries. The growth of the visitor audience amounted to +47%.
182 factories from 13 countries and their representatives from Russia presented their new collections of fabrics and accessories for garment production.
Exhibitors and visitors noted the special high-quality format of the exhibition, its business and professional atmosphere allowed to focus on productive work. Textile Salon  confirmed once again the title of the largest exposition of Turkish and Italian fabrics in Russia in terms of the quantity of represented factories.
The business program, which took place within the framework of the exhibition, received a significant response among visitors regarding the relevance of the involved topics along with the interest of the professional community.
The exhibitors are manufacturers and suppliers of high-quality fabrics and accessories for garment production.
The visitors are garment manufacturers, brands, representatives of wholesale companies, owners of retail chains and specialized stores interested in quality fabrics for garment production.​
Twice a year, Textile Salon brings together fashion specialists interested in high-quality fabrics for garment production and manufacturers of fabrics and accessories at one point.
Within the framework of the Textile Salon exhibition, there is a great business program for industry professionals. Particular attention is paid to practical recommendations for organizing production as well as trends and tendencies forecasting in the actual situation.
Moscow City, Afimall, the 6th floor, the hall under the dome
Venue: Moscow City, Afimall, the 6 floor, the hall under the dome
Vistavocnaya metro station – exit N 4 to the Expocentre. Without going outside through the 2nd floor of the Afimall shopping center to the central atrium, then take a lift to the 5th floor and go up the escalator to the 6th floor.
Opening hours:
TEXTILE SALON. Made in TURKEY:
30 August: 11:00 – 19:00
31 August: 10:00 – 19:00
TEXTILE SALON. Made in ITALY & GLOBAL:
1 September: 11:00 – 19:00
2 September: 10:00 – 19:00
ADVANTAGES FOR EXHIBITORS
| | |
| --- | --- |
| | manufacturers interested in HIGH-QUALITY FABRICS |
| | meetings with manufacturers IN COMFORTABLE BUSINESS FORMAT |
| | VENUE prestigious venue in the center of business activity – Moscow City |
| | CONVENIENT TERMS of writing orders, when clothes producers form orders for next season's collections |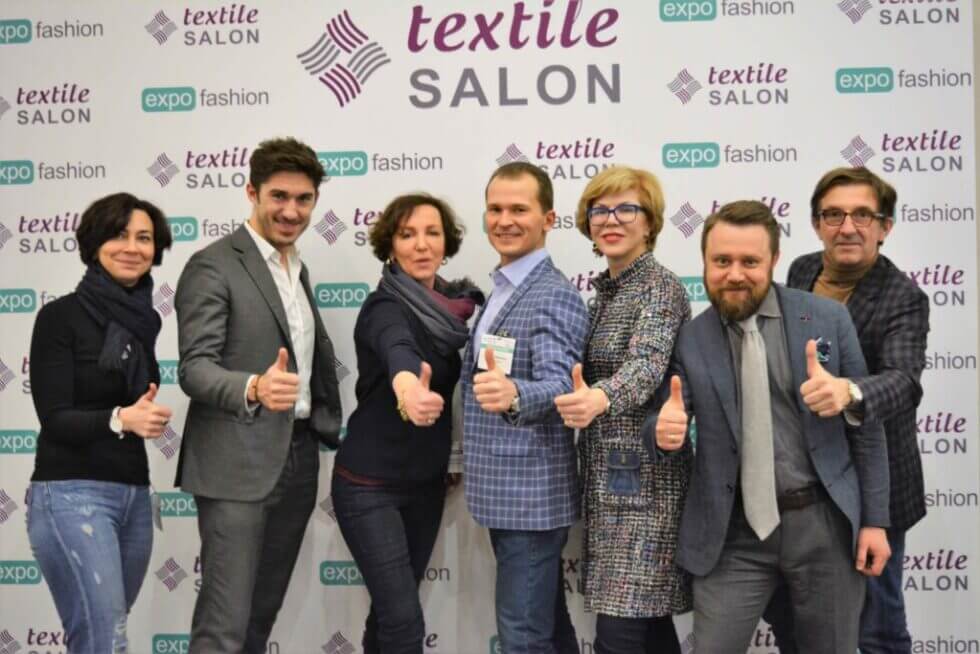 "The Textile Salon exhibition has become a world leader. During this time when both exhibitions in Milan and Paris were unable to meet Russian buyers in a decent way (Paris is helping the exhibition online, Milan conducts videoconferences as well). Customers were able to come to our salon and see Italian fabrics to the full. Everyone missed the live communication! People work clearly by appointment as if we are in Milan! Everyone is very happy!"
"We have been taking part in this exhibition for 6 years.  We are very glad to see our clients again, in particular, old clients who have already become our friends. We have met the new clients. We all missed each other, because due to the pandemic, we did not communicate for a long time. This is a very great chance for us to see everyone here. We are very happy!"
"The 6th Textile Salon exhibition is taking place today. We have been taking part in it all the time. Nowadays, after the great pandemic, we are glad to see all our clients – cheerful, healthy and successful! In a growing business, customers have a tendency to order more fabrics. People have a positive attitude, I am a positive person as well! We are glad that the organizers have created such a gorgeous exhibition, which I have never seen before. I hope we will have a better future ahead without a pandemic. This year we have even more clients and we are very happy about it. People got back to normal life, everyone wanted to see new items. We have majority of the new products, many fabrics. People are coming with a positive outlook and cool energy to order fabrics! We are very glad that the 6th exhibition has been taken place and we are looking forward to further cooperation and will be glad to see all our clients!"
"I am giving a very short interview, as there is a lot of work at our stand! The impression of the exhibition is amazing! Firstly, we are glad that there is a revival as if it is "spring"! The exhibition is dedicated to winter, but everything is "blooming" here. There are a lot of customers. It's even better than it used to be before the pandemic. Because people miss the new fabrics and new collections. Professional and wonderful visitors have come. The organization at Textile Salon is professional, however, as it has always been like this."
"We have already been exhibitors at Textile Salon several times. During this time after the pandemic, Textile Salon became a powerful and energetic exhibition for us. It is a great success to be able to take part in the exhibition. Textile Salon is not just a Salon, it is a Style. We are very pleased to be part of this style. We produce polyviscose and have been working on this market for over 10 years. There are more and more professional visitors each time at the Textile Salon exhibition. We feel it and improve our work together with Textile Salon. We will also be glad to see our new colleagues."
"Considering the general situation around the world, we are very pleased to take part in such an excellently organized exhibition together with other textile companies. Before our arrival we had some doubts, but were are pleasantly surprised by good attendance and professional organization. There are many visitors at the exhibition and our clients came here as well as from other cities. We are very pleased with the good organization! We are participating for the second time and we are planning to take part in the future!"
"This time we are presenting all the latest collections of Italian manufacturers. Even though the borders are closed, customers can check out the latest trends here at Textile Salon at our stand. This time, as usual, there were many visitors at our stand, both new ones and our favorite clients, with whom we have been working for many years!"
"Our visitors with their energy and interest are coming to check out Italian fabrics of the middle price segment. High quality fabrics meet all the necessary requirements. This makes us extremely happy and we have a very positive outlook to the future. Thanks for this exhibition and for the opportunity to feel this optimism. Regarding the quantity of people, we had to work inside the queue, when visitors were standing in a row up to 3-4 companies. They were waiting for us while we were working with one of the clients. This is impressive! I don't remember that we had the same situation before!"